Edit: I am resharing this post as part of the #1000Speak campaign to flood the world with stories of compassion.
Today I am sharing my response to Charli Mills' Carrot Ranch weekly flash fiction challenge. This week's challenge is all about compassion:
February 11, 2015 prompt: In 99 words (no more, no less) write a story that demonstrates compassion.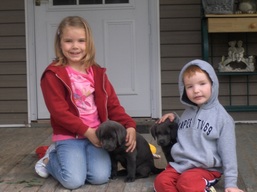 While working on my story, I kept coming back to someone whose compassion has inspired so many — and he's not even 10 years old yet. If you haven't heard of Stevie Nelson, I encourage you to read about this amazing young man who turned a family tragedy into an effort to help animals in need. He and his sister, Ashleigh, have not only raised more money than most adults, but they have also served as role models with their compassion for others. To read more about their efforts, check out the Honest Company's interview with Stevie (be prepared to be inspired!)
So here is my 99-word flash fiction story on compassion:
 The reality show slipped into a commercial break, and his fiancée wiggled her hand in front of him again.
"My sister's gonna flip with jealousy." She smirked, splaying her fingers wide. "I can't wait!"
He turned back to the screen. Puppy eyes stared at him as melancholy notes seeped from the television's speakers.
She groaned. "They should just put them down."
"Excuse me?"
"It would save money." She shrugged, then readjusted her ring. "No one wants them anyway."
He clasped her hands in his, kissed her cheek, and slid the ring from her finger. He'd make a better investment.
In the words of Stevie: "Because all animals need love…"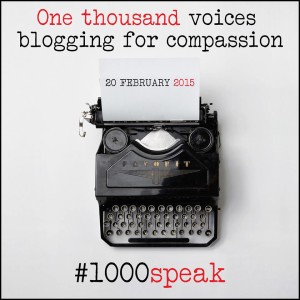 Learn more about the #1000Speak campaign.