I"ve been having such a hard time writing anything lately. Part of it is the snowy winter, part of it is my messy house, but most of it is my chaotic brain. So I am taking baby steps, trying to put words on paper even when they aren't what I want to say. (But when I can placate the chaos in my brain waves, it's very likely I will spew words, words, and more words. This is your only warning 🙂 .)
Charli Mills at Carrot Ranch has issued a new challenge: In 99 words (no more, no less) write a story using the theme, "women create."  I'm doing something a bit different this week.
Monday
I tried to create a feel-good dinner
but burned the onions and rice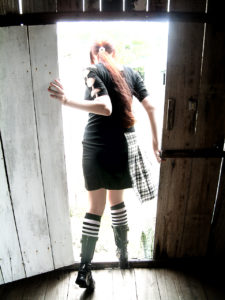 (the carrots were still edible).
I tried to create harmony
but people-pleasing? Not my forte.
I gave up pretty quickly.
I tried to create smiles
By telling stories about my muddy dog
who has more Facebook friends than I.
I tried to create awareness
but my friends asked why my wall is so depressing.
It's not me, I said; it's the world.
I tried to create hope
but was trolled on Twitter.
Hope's so trite these days.
I tried and tried.
I will create again.
Tomorrow.