It's that time again — Charli Mills' Carrot Ranch flash fiction challenge. I unfortunately did not get to participate in last week's challenge because work sucked me into quite a deep pool of sludge. But hooray — I survived! And today I have finally started to feel human once again, so I worked on the challenge and am sliding in juuuussst under the wire.
This week's prompt: In 99 words (no more, no less) write a story about disorientation.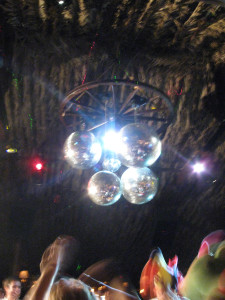 Stagnant cologne emanated from her clothes, suffocating her in the tiny kitchen. Remnants of a late-night burger were piled on the unfamiliar Formica counter. Her stomach lurched, belching up bubbles laced with last night's Stolichnaya, and she wiped crusty mascara from her eyes. Her head pulsated in a dull thud while flashing visions of popcorn ceilings and her red lace bra and her keys clanging against cold bathroom tile. She shuffled from the kitchen just as she heard a door handle click open. She froze, pleading with her synapses to connect the dots. Just whose apartment was she in? 
And now I have got to turn off the court shows and get some work done. I am finally returning to the Twitternovella story so I can finish it, along with a couple of other new stories that have been percolating on the back burners. They are deliciously disturbing stories, so I thought they would make nice Valentine's Day stories [and yes, that comment was thick with sarcasm].